Welcome to the Beyonders Wiki, a collaborative encyclopedia dedicated to Brandon Mull's Beyonders trilogy that anyone can edit! We currently have 216 articles and 165 images.
If you're a Beyonders fan, there are lots of ways to help out here! We strongly recommend making an account (it's free and takes like ten seconds) so you can keep track of your contributions.
rules · admins · recent activity · pages that need help · wanted pages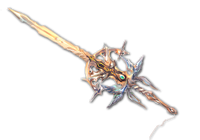 Fantasy Literature
Go to these sites for info or for help with your own wiki!
A Court of Thorns and Roses • A Song of Ice and Fire • All Souls Trilogy • Beyonders • The Black Company • The Brotherband Chronicles - Ranger's Apprentice - Royal Ranger • The Dark Tower • Deltora Quest • Discworld • The Dragonriders of Pern • The Dresden Files • Fablehaven • The First Law • Grishaverse • His Dark Materials • Inheritance Cycle • The Kingkiller Chronicle • The Land of Stories • The Magicians • Malazan Book of the Fallen • Mistborn • Shades of Magic • Shannara • The Spiderwick Chronicles • The Stormlight Archive • Sword of Truth • Throne of Glass • Wheel of Time • The Wicked Years
Want your community included? See how!